We are pleased to invite you to enjoy your meal in the relaxing and intimate atmosphere of our fully licensed restaurant where you will be assured of a warm and friendly welcome.
Come and experience the exciting taste of Chinese, Peking and Szechuan Cuisine from our Extensive Menu. Create your own meal, or alternatively treat yourself to one of our Chef's Special Banquets.
Our restaurant facilities also offer separate VIP rooms for private dining, celebration evenings, or corporate dinners. Whatever the event, will endeavour to meet your specific requirements.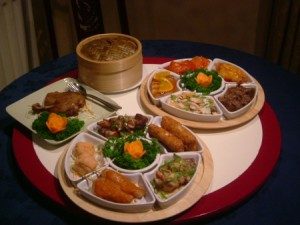 For parties of 10 persons or more, we are able to offer Banquet Meals
to suit your taste and price requirements.